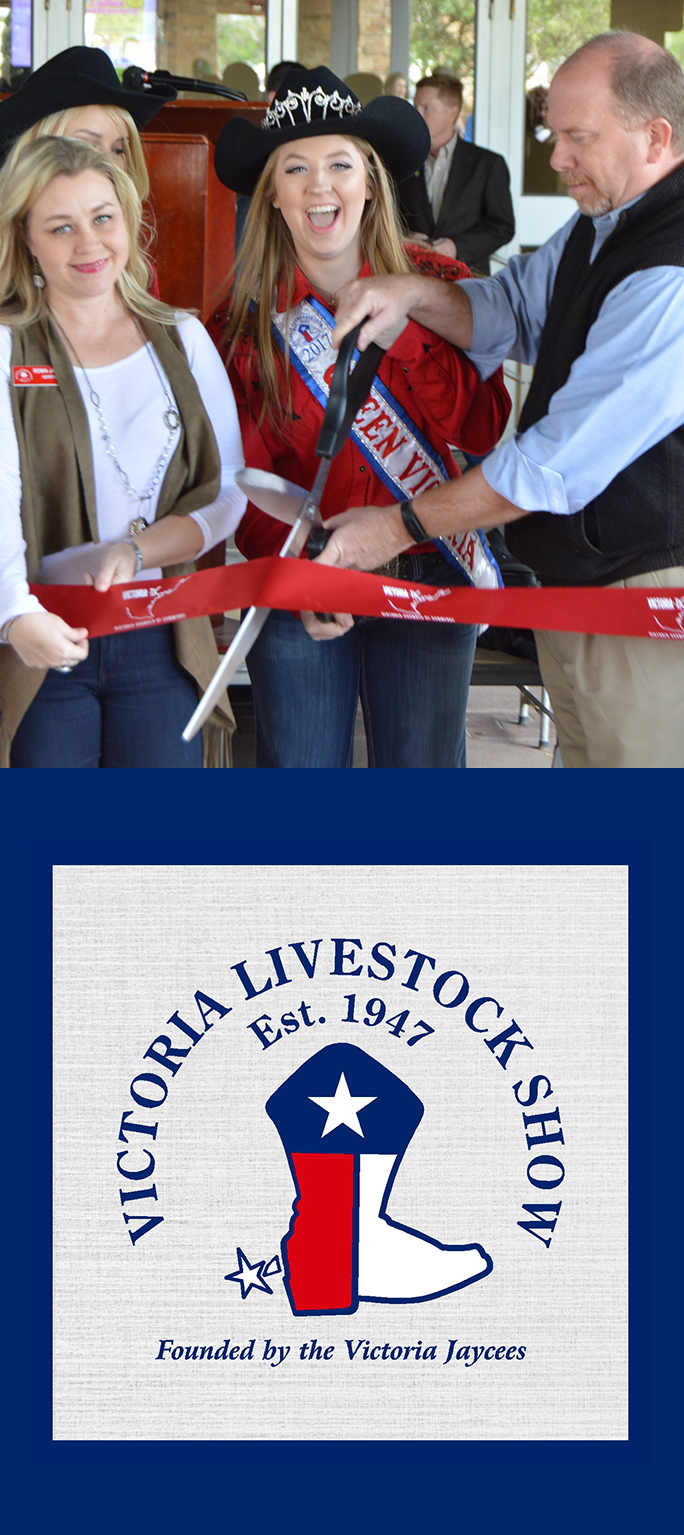 About the Victoria Livestock Show…..
It is the largest event held in Victoria and surrounding counties each year with over 14,000 visitors annually. It is one of the few remaining livestock shows where 100% of the proceeds from each animal sold at the auction is paid to the 4-H/FFA Junior Exhibitors.
The mission of the Victoria Livestock Show is to provide an opportunity for the youth of Victoria County to exhibit their 4-H and FFA projects, developing agricultural knowledge and leadership skills.
A past volunteer's quote constantly reminds each of us "The Show is for the Kids!".
SOME INTERESTING FACTS:
In 1947, show was originally founded by the Victoria Jaycees, but two organizations, the Jaycees and the Victoria Livestock Show Association, handled different aspects of the event. In 2012, the two organizations came together to form the Victoria Fair Association Inc.
2010 was the first year for Wiener Dog Races held the weekend before show.
In 1984 – actress/model Brooke Shields was at VLS, while in Victoria doing a model shoot for a magazine.
Texas ranks No. 1 in total livestock shows, prize money rewarded to youth, participation, volunteer support and scholarships provided.
More than 75,000 livestock entries are accounted for by youth annually.